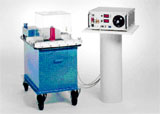 The COMET high voltage tester generates an AC voltage of maximum 60/100kV peak. The frequency is that of the line voltage, either 50 or 60Hz. Depending on the selected position of the selector switch, the voltage applied to the test object can be AC or in the DC mode DC+ or DC- (half wave rectification).
The voltage applied to the item to be tested is measured in peak units independent of the position selected at the selector switch. In order to avoid damage to the capacitors to be tested, the DC output voltage is limited to 50kV.
The current ranges show a RMS value in the range of 30 and 1mA for the current flowing through the device being tested. In the AC mode this is true RMS value. In the case of DC this is a pulsating direct current if a resistor is being tested and a periodic charge current if a capacitor is in the test position.
In the 100µA range the leakage current of a capacitor can be measured. It must be noted that the DC voltage applied is pulsed (half wave rectification). Therefore the indicated current is a result of two currents, the leakage current and the charge current. Depending on the capacitance value and the level of the leakage current, the effect of the latter can be ignored.
Depending on the charge current and the leakage current present, the voltage on the capacitor is more or less affected by a ripple. The current shown is the average leakage current, depending on the ripple experienced.
Safety provisions:
All high voltage components and connections contained within one envelope
Safety interlocks on all access openings
No high voltage connection outside the safety enclosure
HV zero start feature
X-ray radiation shielding
Overload protection
Grounding bar
Provisions for external interlocks
LVO = Low Voltage Option:
Reduction of the output voltage to approx. 20 %
Increase of the sensitivity of the arc detector
Specifications:
Type HV 100-30 with LVO
Type HV 60-50 withLVO

With Low Voltage Option:

Part No. 91110
Part No. 91210

Electrical:

Output Voltage:
AC
DC

0 - 100kV peak
0 - 50kV peak(incl. ripple)

0 - 60kV peak
0 - 50kV peak(incl. ripple)
Output Current:
AC
DC

0 - 30mA rms
0 - 1mA

0 - 50mA rms
0 - 1mA
Measurement Currency:
Voltage
Current

2%
20%

2%
20%

Line Input Requirements: (to be specified at time of order)

220V oder 110V
220V oder 110V

Power Consumption

:
2150VA
2150VA

Frequency

:
50/60Hz
50/60Hz

Modes of Operation

:
AC
DC



continuous / pulsed


+/-

polarity




continuous / pulsed


+/-

polarity

External (optional):

voltage measurement

voltage source

voltage measurement

voltage source
Type:
HV 100-30 / HV 60-50

Net weight control unit

:
28kg

Net weight HV Tank

:
200kg
Gross weight HV test unit,
incl. wooden crate:
345kg
Dimesions HV test unit,
incl. wooden crate:
1400 x 1250 x 800 mm
Length of power cable and
the two interface cables:
3m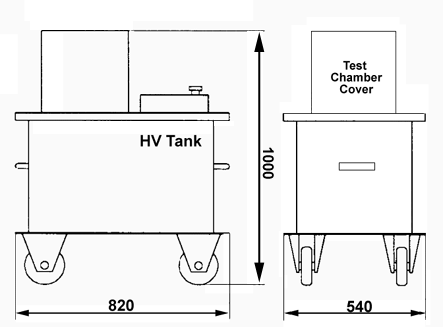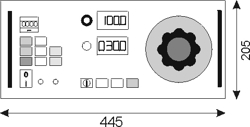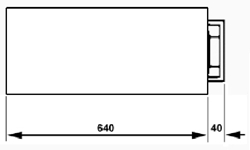 Optional Accessories

| Product | Part-No. |
| --- | --- |
| External measurement set: | 91520 |
| HV cable 100 kV, 3 m: | 91530 |
| Remote display unit: | |
| 19" rack: | 91541 |
| Voltmeter: | 91542 |
| Amperemeter: | 91543 |